How to squeeze more life out of your iPhone battery
How to back up your Time Machine
Please make sure the computers are backed up and plugged in before upgrading to Monterey and connect charging cable to iPhone and iPads before upgrading to IOS 15.1
What Can You Do On The iCloud.com
All Apple/Mac Products Support
In this video, Will shows us how you can use RØDE Connect and the NT-USB Mini to record your podcast. RØDE Connect is a powerful software solution for podcasting and live streaming with the NT-USB Mini. Offering an intuitive, fully featured recording interface, the ability to connect up to four NT-USB Minis to a single computer, seamless integration with video call and streaming applications, and so much more, RØDE Connect is the easiest way to record a podcast with incredible audio. Download RØDE Connect: https://rode.com/software/rode-connect Learn more about using RØDE Connect to record your podcast in the Learning Hub: https://rode.com/software/rode-connec…0:00 – The Rode USB-Mini Microphone: https://www.rode.com/microphones/usb/nt-usb-minihttps
Intro 0:23 Set-Up 1:52 Microphone Set-Up 2:28 Audio Processing 3:10 Virtual Channels Set-Up 4:31 Recording Modes 5:24 Press Record
Here's a detailed look and listen to the SHURE MV7 podcast microphone. This USB/XLR hybrid microphone uses a dynamic design which is a great fit for recording at home or in other spaces without acoustical treatment. It sounds great when you connect to your computer or mobile device via USB and comes with an app which allows you to fine-tune the sound for your situation, even if you don't know a lot about sound. But if you are more of a soundie, it also allows you to set some basic EQ settings, a limiter, and a compressor to even things out and increase the overall level of your audio.
Amazon Canada Purchase or visit your local Best Buy store
If you'd like to learn how to make great dialogue audio for your film and video projects, please have a look at Curtis Judd's courses at https://school.learnlightandsound.com including processing dialogue audio in Adobe Audition and DaVinci Resolve/Fairlight, recording sound, how to use the Zoom F4, F6, F8, and F8n.
MPEG-H AUDIO: Next Generation Audio for UHD, Streaming and VR
MPEG-H Audio is the first next-generation audio system used in a regular terrestrial 4K TV service and has been on the air 24/7 in South Korea since the launch of its UHDTV system in May 2017. As well as providing immersive sound, MPEG-H Audio enables the viewer to personalize a program's audio mix, for instance by switching between different languages, adjusting the volume of a sports commentator, enhancing the dialogue, or choosing from various audio description options. Personalization features like the latter enable broadcasters or providers of video streaming services to offer more advanced accessibility services. In terms of content delivery and playback, MPEG-H's universal delivery concept ensures the best sound, regardless of the consumer device or listening environment.
Record input audio directly from the menu bar or with a global keyboard shortcut.
Using your iPhone as the Microphone for recording on your 'Apple' laptop or desktop computer…
---
Mac Keyboard Shortcuts
---
iPhone X Gestures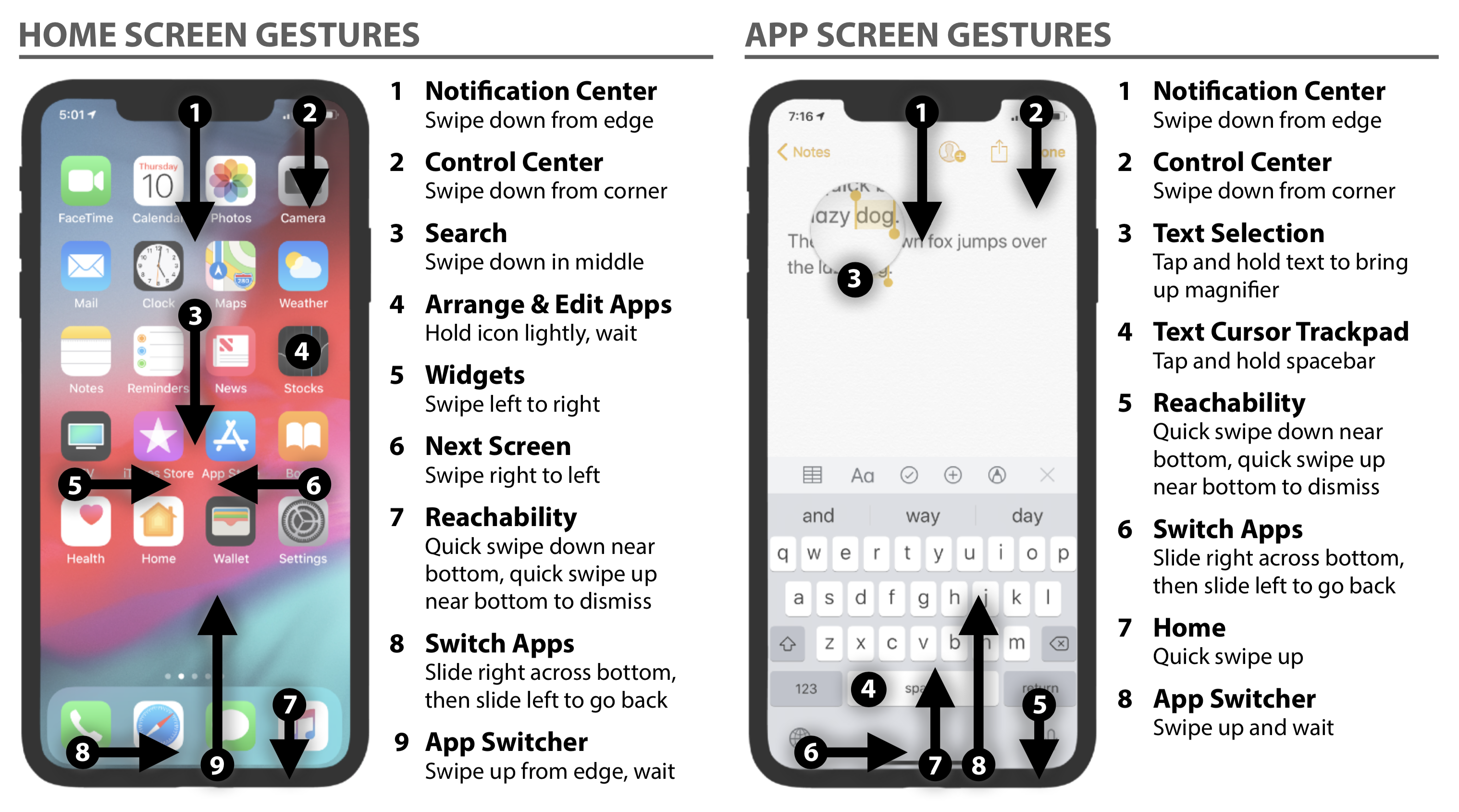 ---